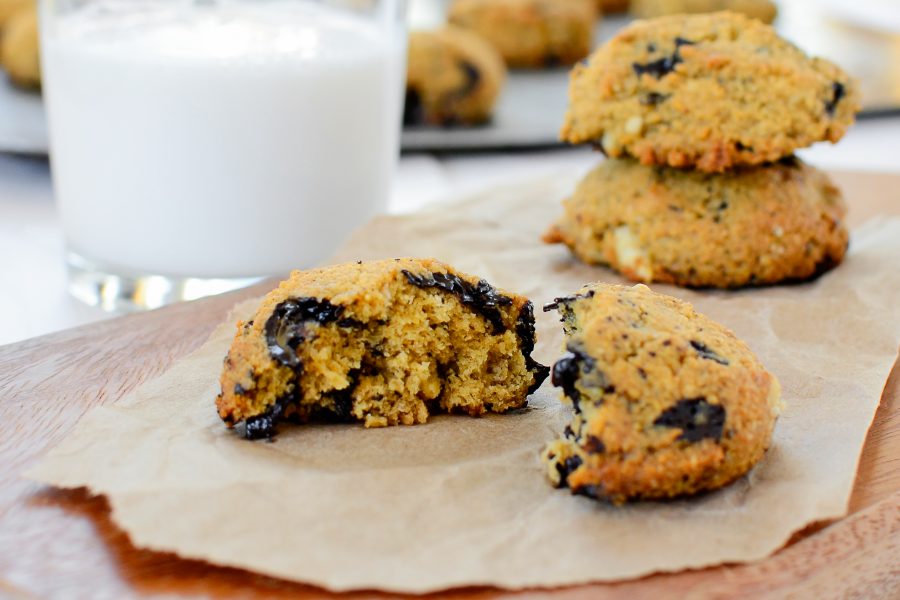 When people ask you how you're getting so trim, you can just tell them about these decadent cookies and all the other "very undiety stuff" you get to eat. They can believe it or not. (This recipe is another great way to use up those extra egg yolks you don't want to throw away.) Believe It or Not Chocolate Chip Cookies is found in the "Sweet Treats – Brownies and Cookies" section of the Trim Healthy Mama Cookbook, page 320. This recipe is a multiple serve recipe that makes approximately 24 cookies. (Nope, we're not going to tell you how many to eat; that would be putting you on a diet. You'll learn to tune in to hunger and full signals as time goes on.
Preheat the oven to 350°F. Lightly coat a couple of baking sheets with the coconut oil spray.
Mix the butter, egg yolks, molasses (if using), and vanilla in a large bowl until well combined (you can use a stand mixer, a food processor, or mix by hand). Add the Gentle Sweet, stevia (if using), Baking Blend, salt, and baking powder, and blend until smooth, then stir in the nuts and chocolate chips.
Drop the dough by small amounts onto the prepared baking sheets and bake for 12 to 15 minutes.